Heather  and Tasha run antenatal classes in Mouille Point; Tasha on Monday evenings, Heather on Tuesday evenings . Heather and Christina also run evening classes at Kelvin Grove  in Newlands; Heather on a Thursday and Christina on a Monday. Each course runs  for 6 weeks, from 7 until  9pm and costs  R2400  . There is a 7th class exclusively for the Dads. Classes sizes range from 6 to 16 couples, and it's a great opportunity to make friends with other couples living close by, and provides a wonderful support network for you once your baby has arrived.  You can see a course outline further down on this page.
Book online!
Use the Thula appointments page to book your class, clicking on 'book appointment'.  Under Location choose either Thula (choose between Monday/Tasha and Tuesday/Heather under Provider) or Rondebosch antenatal class.  Look at the schedule below, and book for the  class you'd like to attend.  The booking looks like an appointment for the starting date at 19h00, but don't be alarmed,  as this books you for the entire course.  Please supply name, cellphone number and email address as requested.
Once classes are full we will contact you for confirmation and payment.
You can also email me if you have questions, or need to change a booking, Heather at heathjoywood@gmail.com
Looking forward to meeting you!
Antenatal Class Testimonials
Atlantic Seaboard Antenatal classes
The Atlantic Seaboard classes are held at Thula which is on Beach Rd, opposite the Lighthouse and behind Cafe Neo.  Parking is available directly outside the clinic. Tasha's classes are held on Monday evenings, Heather's on Tuesday evenings  . Please note that the Dads class is often on a different weekday evening to the other  classes, held at Thula , also from 7 til 9pm. The dates for the dad's class are tabled below.
Address: South Seas, 129 Beach Rd, Mouille Point
Class dates for the Atlantic Seaboard in 2019 are:
Tasha Monday 4th March to 8th April ( Dad class on 20th March)
Heather Tuesday 5th March to 16th April ( full) ( Dad class on 28th March)
Tasha Monday 22nd April to 27th May ( Dad class on 2nd May)
Heather Tuesday 23rd April to 4th June (Dad class 9th May)
Tasha Monday 10th June to 15th July ( Dad class 19th June)
Heather Tuesday 11th June to 23rd July ( Dad class 27th June)
Tasha Monday 29th July to 2nd September ( Dad class 7th August)
Heather Tuesday 30th July to 3rd September ( Dad class 15th August)
Tasha Monday 16th September to 21st October ( Dad class 25th Sept)
Heather Tuesday 17th September to 29th October ( Dad class 3rd October)
Tasha Monday 4th November to 9th December ( Dad class 13th November)
Heather Tuesday 5th November to 17th December ( Dad class 21st November)
Southern Suburbs (Newlands) Antenatal classes
The Southern Suburbs classes are held by Christina on Monday and Heather on Thursday evenings at Kelvin Grove  in Newlands from 7 til 9pm . The  Dads class is held at Thula Baby Centre in Mouille Point.
Class dates for the Southern Suburbs in 2019 are:
Heather : Thursday 7th March to 18th April (full) ( Dad class 27th March)
Christina : Monday 1st April to 6th May ( Dad class 17th April)
Heather : Thursday 25th April to 30th May ( Dad class 8th May)
Heather : Thursday 13th June to 18th July  ( Dad class 26th June)
Heather : Thursday 1st August to 12th September  ( Dad class  14th August)
Heather : Thursday 19th September to 31st October  ( Dad class 2nd October)
Heather : Thursday 7th November to 19th December  ( Dad class 20th November)
Thula Antenatal Classes in Cape Town – Course Outline
1. Introduction
Getting to know one another
Discuss expectations/needs/aims of the course
Danger signs in pregnancy .
Planning for parenting: a look at our values and those of the family we grew up in
2. The Process of a Normal Labour
Advantages and disadvantages of vaginal birth and c/section
Anatomy and physiology in pregnancy and labour
Signs of labour
Details and stages of labour and delivery
What to pack for labour
When to go to hospital
3. Pain Relief
What causes the pain/relieves the pain
How to cope using natural methods
Drugs in labour
Epidural
Preparing for parenting: comparing 'success' at work to 'success' as a parent
4. Variations in Labour
Contraindications to vaginal delivery
Assisted/instrumental delivery, induction
C/section
Parenting preparation: potential lifestyle changes
Baby Basics: what you need/may want
5. Feeding your Baby
Advantages/disadvantages of breastfeeding
The 'how to' of breastfeeding
Formula feeding basics
6. Parenting Skills
Baby bath
Care of your newborn
Settling a fussy baby
Sexuality, sleep
Postnatal depression.
7. Fatherhood Session for the Expectant dads
This session is run by Martin van Eeden, dad to baby Sofia. See his Bio below.
Being a father is one of the most exciting and rewarding challenges with which we can be blessed in life. How ready are you for this new role, which invariably entails a shift in the relationship with your partner and draws from your own experiences of being fathered?
In this session we will explore:
what changes you need to prepare yourself for in your relationship with your partner (big changes can and do happen!)
your relationship with your own father (and other male mentors) and what you have learnt from them and can use in your own fathering.
The session will provide a safe space where expectant fathers can openly explore and share ideas and experiences and provide support for one another.
Martin van Eeden
Aurelia's Husband / Sofia's Father / Associate Life Coach / Management Consultant / CrossFitter / Coffee Enthusiast / Wine Drinker / Wannabe Chef
Whenever I have had to think about what I want to do with my life, the same answer in some form always comes up. I want to help people realise their potential and then help them live up to it. That is what I get to do every day.
Now that I am a new dad, I find that I have a new passion for sharing what we as new parents experienced during and after our pregnancy, especially with other dads. I aim to create support groups where new dads can have the opportunity to hear solutions and ideas that may not have occurred to them individually and to problem solve through connection and shared resources.
I am looking forward to take this journey with all of you!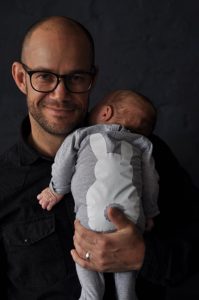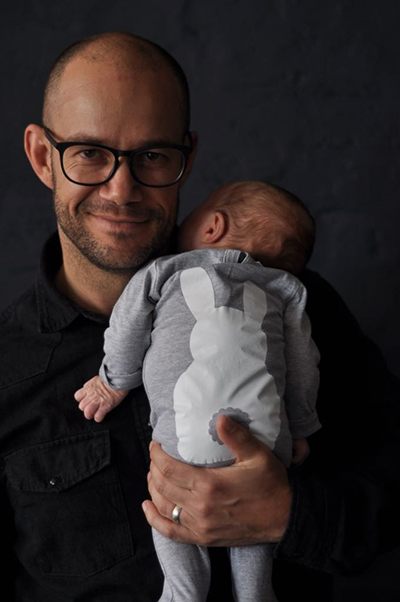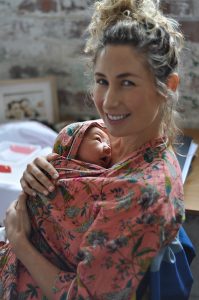 Session focusing on the psychological preparation for parenthood
"Recent evidence suggests that pregnancy is a normal developmental period requiring psychological adaptation by the new parents. This period involves upheavals in emotions, relationships, values and roles which demand considerable attention." – Tudiver & Tudiver, Canadian Family Physician Journal.
Studies have shown that unsuccessful resolution of these upheavals has been associated with postpartum depression, marital discord, divorce, and a multitude of negative child and family outcomes. It is the aim of antenatal classes to prepare expectant parents for childbirth and the physical care of the newborn. This informative talk by Dr Carla Dukas will enrich the antenatal preparation by sharing deeply valuable psychological insights and explanations to help new parents prepare for the major life and relationship changes coming their way. Armed with this knowledge, parents should experience more pleasure and less stress in the first few months of parenthood.
Topics covered include:
The common relationship challenges faced by couples during pregnancy & early child rearing.
The truth about sex after baby.
Expert tips to help you to not only survive, but also thrive in the first weeks of parenthood.
And much more…
Carla Dukas, PhD
Clinical Psychologist working in Rondebosch, Cape Town.
Over the years I have noticed a number of recurring themes amongst the parents that consult my private practice. Attending Heather's wonderful Antenatal Course and then becoming a mom myself helped me gain the confidence needed to finally start addressing some of these issues publicly. Becoming a parent is one of the most profound experiences anyone can have, though it is not without its own unique set of challenges. These challenges are usually experienced most acutely in one's closest relationships. I believe that "to be forewarned is to be forearmed". I therefore look forward to sharing the insights that I have gained though not only my research and years of therapeutic work, but also my own experiences of motherhood.
* In addition to the 7 Antenatal Class sessions, Thula recommends this additional preparation session for couples, held by Carla Dukas at Thula Baby Centre. The sessions run on Wednesday evenings from 19:00-20:30 for 6-8 weeks at R250 per couple and can be booked through Carla directly. New parents are welcome and encouraged to attend as this class is also very beneficial to parents in their first year of parenthood.